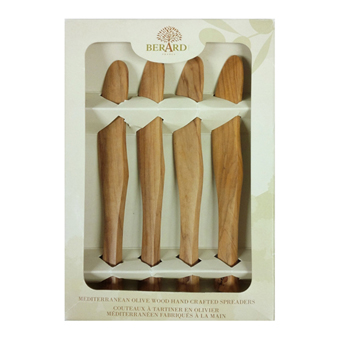 Enlarge Image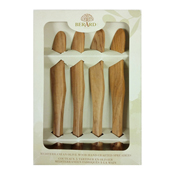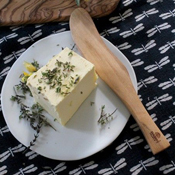 Mediterranean Olive Wood Spreaders
Berard

France
SUMMARY
SERVING/CARE
THE STORY
Hand-crafted in the mountains of Provence, these beautiful spreaders are perfect for any occasion but are especially elegant for serving an appetizer, spread or butter when entertaining. Each piece is hand crafted by artisans using only the finest Mediterranean olive wood. Naturally strong and elegant, olive wood is prized for its variations in characteristics No two pieces are alike. Use to spread everything from mustards and jams to confits and pestos. Each set contains 4 spreaders measuring 6" x .75". A perfect gift for the hostess and an essential for anyone who likes to entertain!
Hand wash only and dry thoroughly. A light wipe of food safe mineral oil/beeswax can be used to restore the wood to its original luster.
Located in the mountains of Provence, Berard has specialized in creating hand-crafted olive wood boards, bowls and kitchen utensils since 1892. The craftsmanship of each item is highlighted by the patterns and grain of the olive wood. The production of each piece is unique as 100% of the wood is used; nothing is discarded. The wood is harvested from older olive trees that are no longer fruit-bearing, thus creating functional art from trees that otherwise would have been destroyed.
.
SEE MORE