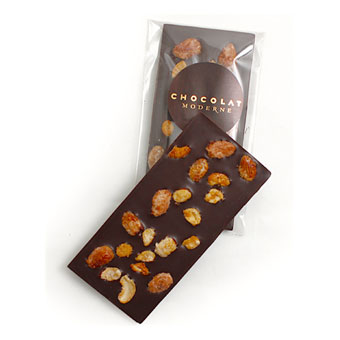 Enlarge Image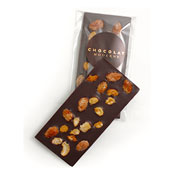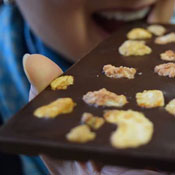 NYC Street Nuts Bar with Dark Chocolate
Chocolat Moderne
Weight: 3.5 oz
Out of Stock

Family Owned

New York City
Anyone that has spent time in New York City knows the classic hot nuts carts on every corner. Chocolat Moderne takes that inspiration and puts a sophisticated take on the street-corner tradition.
The dark chocolate bar is Valrhona's 70% cacao, and the nuts are the authentic NYC blend of almonds, cashews and peanuts. The caramelized nuts give you a crunch in every bite! The ultimate New York City treat.
Dark chocolate 70% (cocoa beans, sugar, cocoa butter, soya lecithin, natural vanilla), cane sugar, whole roasted almonds, cashews, peanuts, sea salt.
.
SEE MORE