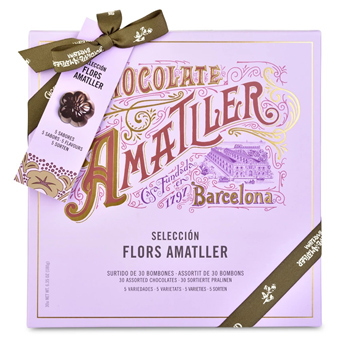 Enlarge Image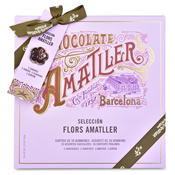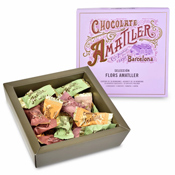 Flors Amatller Chocolate Selection Gift Box
Chocolate Amatller
Weight: 6.35 oz

Family Owned

Barcelona
In 1797 Gabriel Amatller established his chocolate workshop in the heart of old Barcelona. Over 200 years later, this family-owned business continues to please discerning chocolate lovers world-wide.
Their Flors Amatller Selection gift box is packed with their signature flower-shaped filled chocolates, each individually wrapped and packaged in a beautiful gift box tied with a bow. Each box features five delicious flavored chocolates, ready for sharing or gifting:
Flors Marc de Cava: Dark chocolate with cava filling
Flors Cointreau: Dark chocolate with Cointreau filling
Flors Crocant: Milk chocolate with hazelnut praline filling
Flors Naranja: Dark chocolate with orange marmalade filling
Flors Frambuesa: Milk chocolate with fresh raspberry filling
.
SEE MORE