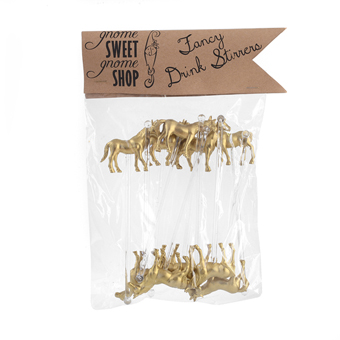 Enlarge Image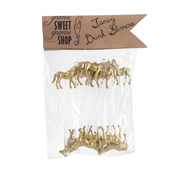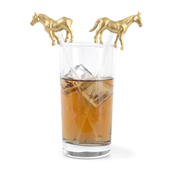 Golden Horse Cocktail Stirrers
Out of Stock
Horse lovers will appreciate their cocktails stirred in style with our charming swizzle sticks, adorned with hand-painted gold horses. A clever addition to your Derby Day party, you'll enjoy these re-usable stirrers on the first Saturday in May and beyond! 10 stirrers per package.
Please note: Our cocktail stirrers are made to order. If ordering large quantities, please call us toll-free: 877-426-4887, to ensure availability.
We recommend washing these handmade, re-usable cocktail stirrers by hand.
.
SEE MORE