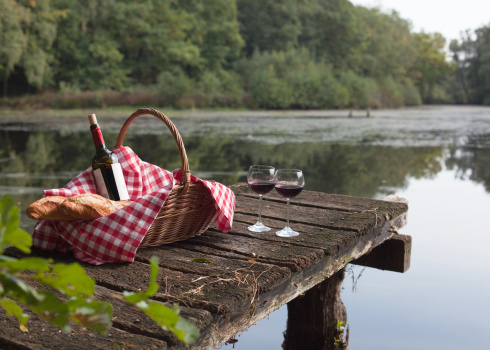 chorizo rioja dry cured salami, roasted red peppers, olives, and spicy plum chutney or pickles are all great options.
If you want to prepare something ahead of time, a marinated shrimp salad or cold pasta salad works well - stay away from anything that includes mayonnaise.
Limit desserts to those you can pick up and eat. Seasonal fruits are refreshing and add color and interest to your picnic.....strawberries, raspberries, blackberries, grapes are excellent choices, and easy to transport. A shortbread or other crisp cookie (nothing with chocolate, that could melt!) are great for enjoying outdoors.
Finally, be sure to include bottled still or sparkling water. Lemon or orange slices, prepared ahead of time, add a nice touch.