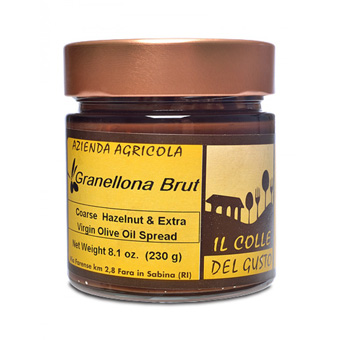 Enlarge Image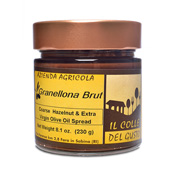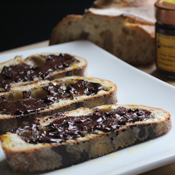 Noccioliva Smooth Hazelnut Chocolate Spread with Extra Virgin Olive Oil
Il Colle del Gusto
Weight: 8.1 oz
Out of Stock
SUMMARY
SUGGESTED USES
INGREDIENTS
THE STORY
RECIPES
A baker's essential.
Extra virgin olive oil enhances Noccioliva, a silky smooth Italian hazelnut cream. With rich chocolate flavor and the aroma of roasted nuts, this ethereal spread is wonderful baked in to bread pudding, added to pastry cream to fill tarts, or used in the base of a chocolate soufflé. For an easy yet impressive dessert, serve a bowl of Noccioliva with fresh and dried fruit and biscotti for dipping.
Spread on a slice of toast and sprinkle with sea salt
Fold in to whipped cream for a special mousse
Warm and drizzle over crêpes
hazelnuts, sugar, extra virgin olive oil, skimmed milk powder, cocoa, vanilla, soy lecithin as emulsifier.
In 2012, Antonio della Corte was creating sweet mixes for gelaterie and pastry shops and Anna Maria Conti was running a farm, bed and breakfast a few miles north of Rome. In a blend as natural as chocolate and hazelnut, the two combined their talents to produce a line of spreads made with Anna Maria's own extra virgin olive oil and nuts grown on friends' farms.
.
SEE MORE