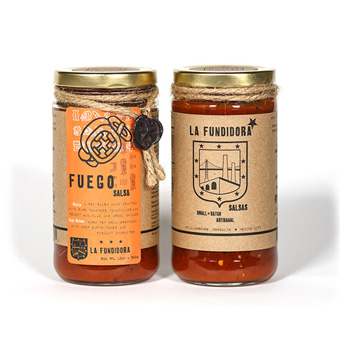 Enlarge Image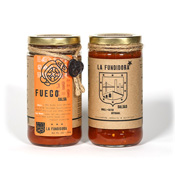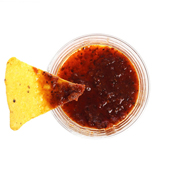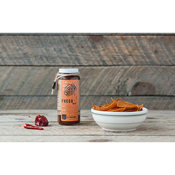 La Fundidora Fuego Salsa
La Fundidora
Weight: 12 oz
Out of Stock

Family Owned

Brooklyn, New York
SUMMARY
INGREDIENTS
THE STORY
All natural, vegan, kosher and gluten free
No preservatives, no sugar added
Hand-crafted in Brooklyn
Expanding Americans' idea of what salsa is for.
Vitali Meschoulam and his wife Lorena have revived the lost art of traditional salsa making with their Brooklyn-based La Fundidora, (Spanish for foundry).
Today La Fundidora produces three distinct salsas, each intended for something other than corn chips. Fuego is a red salsa, hand-crafted with ripe tomatoes, tomatillos and select guajillo and arbol chiles. Warm yet well-grounded with deep earth tones and piquant character, it is the perfect accompaniment to a wide range of foods and dishes including tacos, quesadillas, eggs, rice, beans and pasta.
Ripe red tomato, tomatillo, white onion, arbol chile, guajillo chile, fresh garlic, sea salt and spices
La Fundidora was created with the pure intention of reviving the lost art of small-batch, traditional salsa-making.
Though salsas are readily available in the US, they have invariably lost their essence; instead becoming mass-produced, preservative-laden concoctions. In contrast, the husband and wife team behind La Fundidora crafts their salsas by hand in small batches, using absolutely no chemicals, sweeteners or needless acidifiers in order to be able to stand by the taste and quality of every one of their jars.
Vitali and Lorena Meschoulam remain true to deep-rooted Mexican traditions. They see time-honored culinary heritage as the necessary and fundamental base upon which innovation can take place. They stand by our belief that less is more, using only the freshest ingredients and hand-crafting every jar of salsa in much the same way salsas have been made since time immemorial. They use no preservatives or artificial flavorings whatsoever. and all of their salsas are 100% natural, vegan, gluten-free and certified kosher.
.
SEE MORE