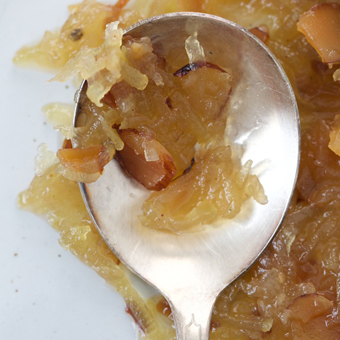 Enlarge Image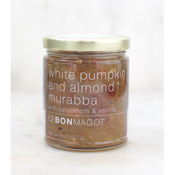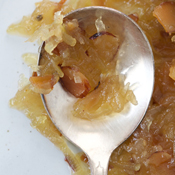 White Pumpkin and Almond Murabba with Cardamom & Vanilla
Le Bon Magot
Weight: 8 oz

Family Owned

Lawrenceville, New Jersey
SUMMARY
SUGGESTED USES
INGREDIENTS
Layered with almonds and scented with cardamom, cinnamon and vanilla, this flavorful fruit preserve or "murabba" calls up the flavors of Central Asia and Persia. The murabba's floral notes pair well with game but are equally delicious on a slice of toast slathered with salted butter. For an impressive dessert, drizzle warmed murabba over vanilla ice cream and top with poached pears or roasted figs.
Pair with a soft triple cream cheese
Slather on toasted breads
Use as a filling for dessert crepes
Spoon over vanilla ice cream
Swirl in to yogurt
Pair with poultry and game
indian white pumpkin, sugar, almonds, lemons, cardamom, cinnamon, vanilla, nutmeg, mace, sea salt
.
SEE MORE