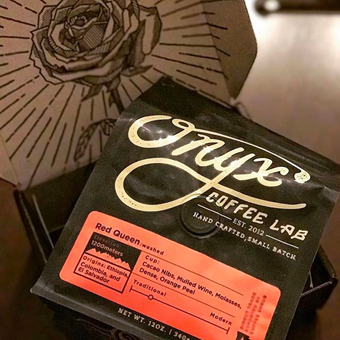 Enlarge Image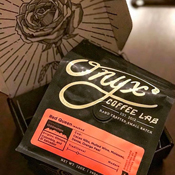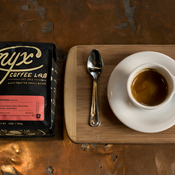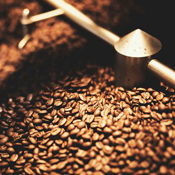 Red Queen Espresso Blend Small Batch Coffee
Onyx Coffee Labs
Weight: 12 oz
Out of Stock

Family Owned

Gluten Free

Springdale, Arkansas
Art + Science = Onyx Coffee Labs.
Looking for the perfect handcrafted, small batch coffee? You've found it. Northwest Arkansas-based Onyx Coffee Labs, established in 2012, has perfected the art of coffee by roasting batches under twenty pounds and by thoughtful cupping to ensure the correct visuals, aromatics, and tastes of all beans. Through direct relationships with farms and tirelessly sample roasting imports, Onyx maintains high standards for green beans. Organic practices and ethical trading allow the company to have a direct impact on both coffee growers and the environment. With every cup, you'll know that Onyx has considered the countless variables and ethics that go into making the perfect cup of coffee, believing that "Nothing goes with the perfect cup of coffee like knowledge."
Enjoy this dark roast blend as drip or espresso. Red Queen is a favorite of those who would describe their favorite coffee as rich, bold or strong. Onyx developed this coffee to work well with cream or as an espresso with a high volume of milk. A very sweet, sugar-dense coffee, it bonds to fats and creates multiple complex sugar browning notes from Swiss chocolate to cacao depending on the amount of milk used with it.
Origins: Ethiopia, Colombia and El Salvador
Cup: Cacao Nibs, Mulled Wine, Molasses, Dense, Orange Peel
.
SEE MORE