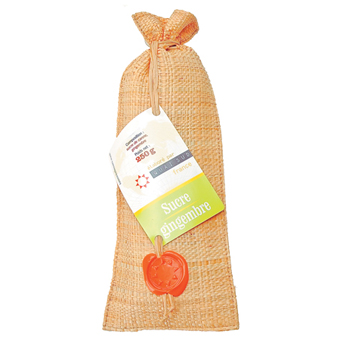 Pure Cane Ginger Sugar
Quai Sud
Out of Stock

France
SUMMARY
SUGGESTED USES
INGREDIENTS
While searching for the perfect rimming sugar for our cocktails, we discovered Quai Sud, a relatively new French company at the forefront of innovative and sustainable gourmet products. Their naturally flavored, unrefined sugars are as good as they come, and their reach extends well beyond the bar!
We've found so many beguiling uses for Quai Sud Ginger Sugar. With a piquant, refreshing flavor and citrusy undertones, it pairs perfectly with fresh pineapple. Sprinkle over sugar cookies, ginger snaps or pumpkin pie prior to baking, or use to caramelize crème brûlée. Try stirring into hot chocolate, herbal tea, or a steaming bowl of oatmeal. Ginger sugar makes an intriguing rimmer for a variety of cocktails. Pineapple Martini, anyone?
Delicious sprinkled over pumpkin pie
Try a sprinkle over freshly grilled salmon
Ideal for cocktails or baking
A great ingredient in cocktails
Unrefined cane sugar, Ginger
.
SEE MORE