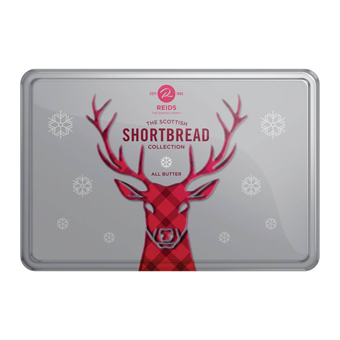 Enlarge Image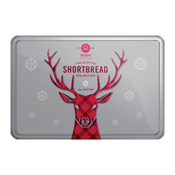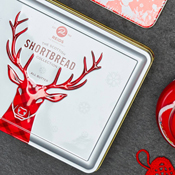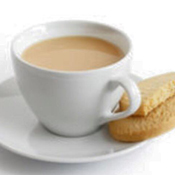 All Butter Scottish Shortbread Holiday Collection
Reids of Caithness
Weight: 10.6 oz

Family Owned

Caithness, Scotland

Award Winning
SUMMARY
INGREDIENTS
THE STORY
Buttery, crisp shortbread biscuits are a classic afternoon tea treat. In this handsome and festive tin, Reids of Caithness Scotland offers a delicious gift for the holiday season, its makers world-renowned for outstanding quality and taste. Baked with love and perfection, this award-winning shortbread is destined to become a holiday favorite.
wheat flour (with calcium, iron, niacin, thiamin), butter (33%) (cream, salt), sugar, cornflour
In the historic town of Thurso at the "topmost top" of Scotland, you'll find the bakery of Reids of Caithness. For half a century, Reids of Caithness has established an enduring association with its beautiful coastal home, while making its mark around the world.
A family-run business since 1966, Reids of Caithness prides itself on a commitment to time-honored, handcrafted baking methods. While rooted in tradition, a refreshingly innovative approach also lies at the heart of their success. Their award-winning accomplishments are testimony to the unrivalled talents of their bakers, whose skill and dedication ensures Reids and Caithness products are every bit as captivating as the unique corner of the world in which they're crafted.
Baked with love and perfection, their treats are yours to savor.
.
SEE MORE