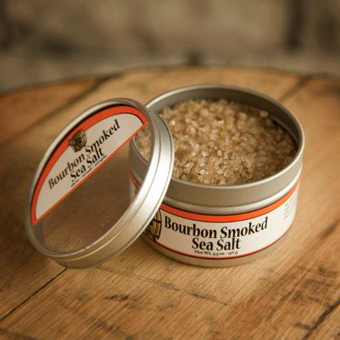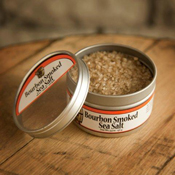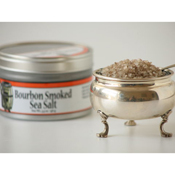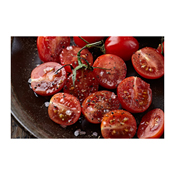 Bourbon Smoked Sea Salt
Bourbon Barrel Foods
Weight: 5 oz

Family Owned

Louisville, KY
SUMMARY
SUGGESTED USES
INGREDIENTS
RECIPES
You'll find endless uses for our solar evaporated, unprocessed sea salt , with the rich aroma of Kentucky's finest aged bourbons from smoking with bourbon barrel staves. Ideal for all things grilled, it is also AMAZING sprinkled over vine-ripened tomatoes or chocolate sorbet. A perfect rimmer for a Bloody Mary, and a great gift for the man who has everything!
Ideal with meats, soups, sauces and veggies
An essential ingredient in spice blends
Use to season lobster tails before grilling
Sprinkle over vine-ripened tomatoes
Try a few flakes sprinkled over chocolate sorbet
Unprocessed Sea Salt
.
SEE MORE