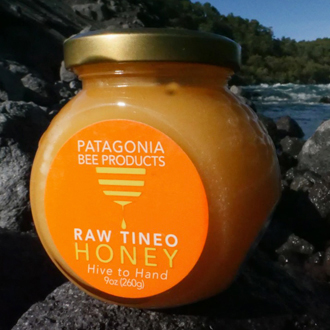 A Celebration of Honey with Patagonia Bee
214 Central Avenue, Hot Springs, AR
Saturday, February 17th 9:30AM - 4:00PM
and Sunday, February 18th 9:30AM - 3:00PM
The Savory Pantry will host Jacob Perry, founder of Patagonia Bee Products at The Savory Pantry, 214 Central Avenue on Saturday, Feb 17th & Sunday, Feb 18th.
Customers can enjoy "Hive to Hand" honey samplings and enter to win a Patagonia Honey Trio Gift Box, valued at $45!
Jacob will be sampling his honeys with an assortment of cheeses, crackers, and fruit.
When native Arkansan Jacob Perry traveled to South America for a backpacking trip, he was captivated by honey unlike any he'd ever tasted. Honey imbues flavors and aromas from the flowering trees visited by the bees that make it, imparting luscious floral properties into the honey. Since the hives that yield Ulmo, Tineo, Rainforest, and Valdivian honeys border the native, largely untouched rainforests of Chile, a taste instantly transports you to the only place in the world these honeys are found. Perry launched Patagonia Bee Products to share geographically unique "hive to hand" honeys with the world. In the process, Patagonia Bee Products would be the impetus for the revision of Chilean law to better support the livelihoods of small beekeepers and food producers, as well as providing economically sustainable support for rain forests. Each jar comes from a single beekeeper, preserving the uniqueness of a place and a harvest season, and is regularly tested to ensure it remains entirely free of GMOs and pesticides. You'll be hard-pressed to find honey more delicious and pure. "We are thrilled to welcome back Jacob to Hot Springs," states Savory Pantry owner Keeley DeSalvo. "This is a rare opportunity to taste the magic of Patagonia, right here on Central Avenue! You'll discover the nuances between the different varietals, and learn from an expert the amount of effort and passion that goes into each and every jar."