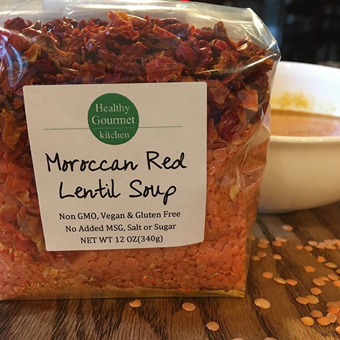 Enlarge Image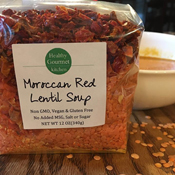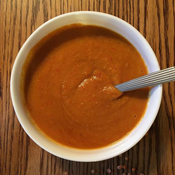 Moroccan Red Lentil Soup
Healthy Gourmet Kitchen
Weight: 12 oz

Family Owned

Gluten Free

Glenville, New York
Bursting with flavor from a mix of roasted red bell peppers, sun dried tomatoes, shallots, carrots and red lentils, this soup is very easy to make and ready in just 45 minutes. Each package makes ten one-cup servings. We seriously doubt you'll have any leftovers, but just in case you do, they freeze beautifully!
In Mary Song's Healthy Gourmet Kitchen, easy meals meet healthful, cost-effective, delicious, global inspirations. From appetizers to mains to desserts, these starter kits are filled with quality veggies, spices, and herbs that have even those who don't consider themselves cooks saying her products "make me feel like a real chef."
Mary's years of harrowing work schedules and desire to benefit her own health through thoughtful eating led her to launch Healthy Gourmet Kitchen in 2015 in New York state's Capital District. Take a peek through the packaging, and see the gorgeous colors and layers of flavor you'll soon be enjoying. Read the labels and rest assured of the ingredients, which are hand-blended, and hand-packed with premium herbs and hand-ground spices. Most have no added sugar, low sodium or no added salt, many are gluten free, and some are vegan. None have any added MSG or artificial anything.
.
SEE MORE